LATEST NEWS
March 1, 2017 - Please visit our Staff & Therapist page and read about our current clinicians. There you will find descriptions of each therapist's treatment orientations, modalities, and specialties.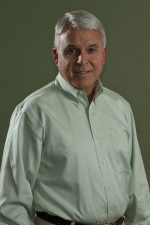 Dr. Randy Simmonds, PhD, LPC, Executive Director
970-926-8558 ext. 1 | .(JavaScript must be enabled to view this email address)
Randy, who is an ordained minister with a Ph.D. in counseling, is a Clinical Member of the American Association for Marriage and Family Therapy, and a Fellow in the American Association of Pastoral Counselors, and a Licensed Professional Counselor in the State of Colorado. Randy serves as the Executive Director for the Center in addition to providing counseling services for adults, couples and adolescents. He has served as an interim pastor 3 times in our valley, and brings 30 years of counseling experience to the ministry of the Samaritan Center. Click here to read articles written by Dr. Randy Simmonds.
---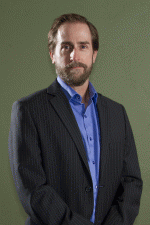 Dr. Erik Marsh, PsyD, Clinical Director
970-926-8558 ext. 3 | .(JavaScript must be enabled to view this email address)
Erik is a Licensed Clinical Psychologist who specializes in:

• Individual and Family Psychotherapy for children, adolescents, and adults struggling with various mental health challenges, including depression, anxiety, and interpersonal difficulties.
• Play Therapy for young children undergoing various difficulties, e.g., parental divorce/separation, school difficulties, and exposure to trauma.
• Child, Adolescent, and Adult Psychological Testing covering a wide array of concerns: intellectual/cognitive functioning; ADHD; psychopathology; personality functioning; PTSD; and substance abuse.

Erik uses an existential and phenomenological therapeutic approach. This approach entails exploring the concrete lived-experience of his clients within the multi-contextual situatedness that is human existence. His clients' unique struggles are given the freedom to manifest and be explored as they show themselves in the therapeutic relationship. The therapeutic endeavor is ultimately geared toward helping his clients uncover and expand possibilities within their given limitations, thereby creating the freedom to pursue what is most meaningful and significant to each client.

Erik has previously worked at community mental health centers in Tennessee, Kentucky, and Colorado. During his doctoral clinical training in Chicago, Erik gained a broad range of clinical experience at a State of Illinois inpatient psychiatric hospital, an inpatient and outpatient substance abuse center, and a Chicago-area Samaritan counseling center. He is a member of Division 32 of the American Psychological Association (Society of Humanistic Psychology) and the Colorado Psychological Association.

---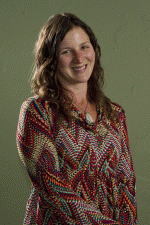 Traci Schneider, MSW, LSW
970-926-8558 ext. 4 | .(JavaScript must be enabled to view this email address)
Traci is a Licensed Social Worker and is working towards becoming a Certified Addictions Counselor. She provides counseling services to older children, adolescents, young adults, adults, and families. Through a mindfulness-based approach, she creates an empathetic and empowering atmosphere to facilitate the change process. Traci's therapeutic approach comes from several evidence based treatments including: Motivational Interviewing (MI), Cognitive-Behavioral Therapy (CBT), Dialetical Behavior Therapy (DBT), and Solution-Focused Therapy. Her areas of specialty are addiction/substance use concerns, trauma, mood disorders, anxiety, and conduct issues. Her prior experience includes working with adolescents and their families in youth corrections, residential treatment and day treatment settings. Traci is a member of the National Association of Social Workers (NASW) and the National Association for Addiction Professionals (NAADAC).
---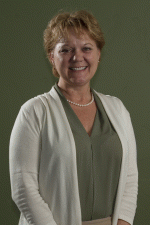 Gretchen Murphy-Bowman, MA, Clinical Psychology Intern
970-926-8558 ext. 5 | .(JavaScript must be enabled to view this email address)
Gretchen is a Registered Psychotherapist with the state of Colorado working on the completion of her doctorate degree in clinical psychology. She provides counseling services to individuals of all ages, couples, and families. Utilizing a therapeutic approach grounded in Rational Emotive Behavioral Therapy and integrated with techniques drawn from other theoretical models, Gretchen works with her clients in a collaborative way to assist them in developing the skills and confidence required to reach their therapeutic goals. Gretchen's areas of focus and experience include work with clients impacted by trauma, eating disorders, anxiety, depression, personality disorders, addiction, marital discord, life transitions, and bereavement, as well as providing assessment services. She is a member of the American Psychological Association (APA) and a trained facilitator of Prepare/Enrich (premarital/marital counseling) and SMART Recovery (addiction counseling.)