WHAT OUR CLIENTS SAY...
"Things in my life were pretty screwed up, and when my parents told me I was going to see a counselor, I wanted to tell them to shove it. Working with Meredith Van Ness was completely different than what I thought. She actually got it. She helped me figure some stuff out too. And she gave me some tools which have really helped me cope. Now my life feels a little less out of control, and things are really looking up."
—Anonymous

Selecting The Right Therapist
What You Must Know Before Choosing a Therapist
When looking for a therapist to work with, there is a lot more to consider than just a therapist's experience and training.
The relationship and trust that a therapist and client build together is one of the most important contributors to therapy's success. Therefore, it is of the utmost importance that you find a therapist who has experience treating the problem you are experiencing and feels like a good fit for your unique personality and needs.
Characteristics to Look for in a Professional Counselor
There are several qualities that seem to be shared by therapists who consistently make a positive and lasting impact upon the lives of their clients. And these traits can be looked for when searching for a counseling or psychotherapy professional:
Compassionate Honesty "You should look for a therapist who is not afraid to call it as he or she sees it" not critically, but with compassion and empathy.

Full Disclosure This dovetails with honesty, but is important enough to separate. A good therapist will honestly and openly discuss with you any diagnosis, treatment notes, specific plans or goals, and what you can expect out of therapy. You should feel confident that your therapist respects you and will answer your questions.

Flexibility in Treatment A competent therapist will recognize that not all theories of human behavior fit all humans. A great therapist is also sensitive to, and respectful of, a wide range of belief systems and cultures. Look for a therapist who is willing and able to provide the treatment you need, not one who assumes you need the treatment they provide.

Awareness of Limitations No therapist can effectively treat anything and everything. If you are looking for a therapist in the Vail Valley, ask for an example of an issue that is beyond the scope of their practice or that they are insufficiently trained to treat. If they can't or won't answer, you have just eliminated a candidate.

Focused on Solutions for You This is similar to flexibility in treatment, as solution-focused counseling (even in the context of long-term, in-depth therapy), is more likely to have desired outcomes. The best therapists aren not going to analyze what is already working for you, or insist you need their services when you don't.
CONNECT WITH A
THERAPIST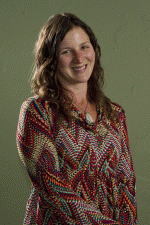 .(JavaScript must be enabled to view this email address)
970-926-8558 ext. 4
---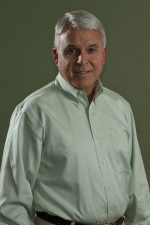 .(JavaScript must be enabled to view this email address)
970-926-8558 ext. 1
---
Read more about each therapist >
Learn how to choose a therapist >