We are all story tellers. Indeed for most of our lives, we do just that when we recount our day, or some experience we've had in the past, or we talk about our children, or even about our dreams for the future. Indeed, I find that hearing other people's stories is almost always fascinating and in this valley particularly, people's stories about "before they moved here" are often a wonderful surprise. I am deeply honored when people share their story with me.

Why do we tell our stories and enjoy listening to others? Let me note that I am not talking about a recounting of what you did last night, or why your spouse is getting on your nerves. I am talking about life stories. These are the ones that express your search for real meaning in your life. These are the ones that if someone else is doing the storytelling, you learn of the other's life experience and how they have processed their history and view their world today. It is an opportunity to learn and teach one another what life is about. In the process of telling your story and hearing someone else's, you articulate your core values and the beliefs that you hold.

So if you were asked to tell your story, what story would you tell? I could tell you about my Russian heritage and what that meant in my family. I could tell you about my marriage, my divorce, and now, about my son going off to college and how I am trying to figure out the "what's next?" I could tell you about my faith journey, daughter of an Orthodox priest that I am, my ten years of atheism and existentialism, the rediscovery of my Christian roots and the powerful faith journey I now walk. I could tell you that mountain and rock climbing exhilarate me and that in these activities I find those precious moments that I always carry in my heart. But I could also tell you the stories that are not for public consumption - the physical and sexual abuse I suffered as a child, the depression I still sometimes struggle with. These are the stories I first started telling to a therapist when I was in my late twenties. Since my work story right now is about growing the ministry of the Samaritan Counseling Center, a local non-profit here in Edwards, I would like share how and why therapy can give voice to those painful stories that remain a burden even if you are not aware of it.

When you tell your story to a counselor, you learn to speak from your body, heart and soul. You speak with someone who accepts you the way you are without judgment. There is no need to edit or color your experience, for the therapist won't think any less of you. Often it is the first time you are able to be totally honest and this allows you to really understand what your story means to you. One of the reasons for this is that the counselor is trained to help you process and integrate your story and thereby help you become the person you want to be, which is often not the person you are right now. While you can definitely feel better after a good talk with a friend, your friend's "I'm sorry that you experienced/are experiencing this" is not particularly helpful if you want to change how you feel and act. When working with a counselor, you will be asked questions to help you identify how you think and feel about your story. These questions serve to open up an even greater understanding of who you are and how you got to where you are in life. It is also very empowering, for if we find things about ourselves we don't like, the therapist will help us develop skills to change them.

I speak from personal experience when I say that telling your story is a remarkably healing and eventually uplifting experience. I tell my story because it allows others to tell their story. In this way we learn from each other, we can pray for each other, and if the story is shared with a trained clinician, we heal from the painful stories and learn to become the person we truly are meant to be.

Elizabeth Myers is the Executive Director of the Samaritan Counseling Center. She can be reached at 970-926-8558. Visit the Center's website at http://www.samaritan-vail.org for more information.

CONNECT WITH A
THERAPIST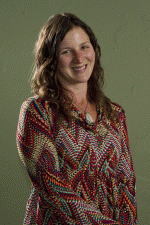 .(JavaScript must be enabled to view this email address)
970-926-8558 ext. 4
---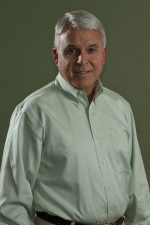 .(JavaScript must be enabled to view this email address)
970-926-8558 ext. 1
---
Read more about each therapist >
Learn how to choose a therapist >