Why Tell Your Life Story - Part II
By Elizabeth Myers

Due to the overwhelming response I received to Part I of Why Tell Your Life Story, I want to share the importance of telling your story as you connect with people around you. In the first article, I wrote about how we do or do not share the life stories that express our search for real meaning in life and define who we are.

Last week, I took my only child off to college in California for his freshman year. While there, I was staying with a third cousin of mine (our grandfathers were cousins), Olga, whom I had met perhaps once in my life many decades ago. I knew through the family that she had a schizophrenic son, which concerned me a bit. So how did we begin to get to know each other? Over a wonderful dinner and a glass of wine, we began telling the family stories, and particularly as they relate to mental illness. I spoke of my physical and sexual abuse, and the depression I still sometimes struggle with. Talking about mental illness and suicide has been a huge taboo in our family, as it is in most families. I learned that going back through the generations, there was non-infrequent mental illness in the family, depression, a few schizophrenics, and quite a few suicides. Olga had done her research, and like me, she was concerned about de-stigmatizing mental illness. Our family is actually quite a normal one, but if you have a family that does not talk about mental illness, you probably feel like yours is a healthy family whereas mine is not. Even more sadly, if you yourself are struggling, you feel very alone, whereas in reality, many of the people around you and in your own family have shared similar struggles. In sharing your stories, you learn that you are not alone, and this in itself is such a powerful reality.

At dinner, Olga, her husband and I spoke without shame of our experiences. Olga and her husband spoke of the onset of their son's disease, and how, through outstanding psychiatric intervention, their son is able to live an independent life. I spoke about my experience and the hours of counseling it took for me to get past my feelings of "I'm not ok because of what happening to me." In my family, outward appearances seemed more important than what was going on within the family unit, a common phenomenon in families with abuse and addiction. But Olga, her husband and I now feel no shame, and we speak openly on these subjects so that we can help others.

Once these stories are spoken out loud and shared with family and friends, they lose their power over you. When these stories are shared with a trained counselor, often for the first time, they still do have a tremendous hold over you, over your behavior, your feelings, your relationships. The job of the therapist is thus to help you separate out the past and the present, your old story versus the one you are now living. Because you do have the choice about which story you live.

What is your life story? Do you share it with friends? Have you shared it with anyone? Mine is actually quite fascinating in part because it is part of a much larger family story. Olga's and my great grandfathers were brothers living in Russia. One had nine children, the other had thirteen. These children all had to flee Russia during the Russian Revolution. Some went back and fought in the war afterwards and were killed. Many immigrated to France, though some ended up in Argentina. Olga's family emigrated to the northern wilderness of Canada, mine immigrated to the States when I was 4 years old. Both of us speak three languages. Many of us have PhD's, most of us have masters. We have done well in this new world, and if you were to meet me, you would think I was a normal American. Would you know my personal story? No, not unless you sat me down over a good dinner and a glass of wine! My personal history of trauma is such a tiny part of who I am. I was able to tell that story in a safe supportive and compassionate counseling environment. It no longer has hold over me. Indeed, I share it because I want others to know that they too can leave old stories behind and move on the live their future ones.



CONNECT WITH A
THERAPIST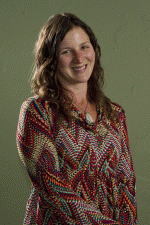 .(JavaScript must be enabled to view this email address)
970-926-8558 ext. 4
---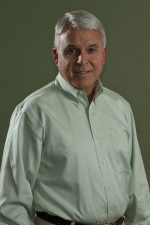 .(JavaScript must be enabled to view this email address)
970-926-8558 ext. 1
---
Read more about each therapist >
Learn how to choose a therapist >