By Elizabeth Myers

There have been a series of articles in various papers recently asking the question what is happiness? In recent years, there has been some serious research to find an answer to this question. Interestingly, the more one thinks about it, the more one reads, the less of an idea one has on what the word happiness actually means.

Frequently, when people walk in to our counseling offices, one of the first things they will say is I am not happy. I need help. When I ask Dr. Randy Simmonds, Executive Director and counselor at the Samaritan Center, how he defines happiness, he uses the word contentment. Contentment is not what is exhibited by the people who come in to see him. So if happiness is contentment, how does one achieve contentment?

When I ask April Wilson, another of our counselors, what is happiness, her response is it's the process of coming to peace with yourself and your relationships. So for April, happiness is a process of achieving peace.

In a recent article in the New York Times, The Spoils of Happiness, by David Sosa, Mr. Sosa wonders if we all had the choice to be plugged into the Matrix and have our brains stimulated so that we would exist in a constant state of happiness, would we opt for this choice? Is happiness just a state of mind? If your answer to this question is no, then is happiness a process? Mr. Sosa then goes on to suggest that Aristotle may have had the right idea, when he thought of happiness in terms of flourishing. This is a concept I can grab onto easier. If I am flourishing in my work, in my parenting, in my spiritual life, in my relationships, then I am happy, or content as Randy would say. So to live a happy life is to flourish.

We can also distinguish happiness as something that is internal to ourselves (contentment) and something that is external to ourselves (our life situation, over which we may have less control). Randy Simmonds would tell you, if you were counseling with him, that external factors (many of which are a result of choices we have made and are therefore controllable and changeable) do not have to impact your inner sense of contentment. He quotes the great Apostle Paul who, in Phillipians, 4:11-13, wrote the following: "Not that I speak from want; for I have learned to be content in whatever circumstances I am. I know how to get along with humble means, and I also know how to live is prosperity; in any and every circumstance I have learned the secret of being filled and going hungry, both of having abundance and suffering need. I can do all things through Him who strengthens me."

Many of us forget to examine the spiritual aspects of our lives as they relate to our sense of happiness/contentment/fulfillment, call it what you may. If we truly believe in God and we believe that God loves us unconditionally, the way that we love our own children, but much, much more, then how can we not be fulfilled? This is a challenging question for me personally. At the Samaritan Counseling Center, the therapists are all specially training in helping their clients integrate their own (ie the client's) spiritual beliefs into the healing process.

If you are interested in personal growth, ask yourself this question: what is happiness? Then ask the people around you the same question. It will make for some interesting dinner conversations and I continue to be surprised by what I hear. It also definitely makes me dig deeper into myself and to challenge myself when I feel unhappy. If happiness is not a feeling, but a process, or a state of contentment, what does that say about feeling unhappy?


CONNECT WITH A
THERAPIST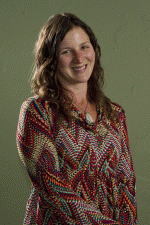 .(JavaScript must be enabled to view this email address)
970-926-8558 ext. 4
---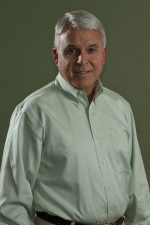 .(JavaScript must be enabled to view this email address)
970-926-8558 ext. 1
---
Read more about each therapist >
Learn how to choose a therapist >