Spiritually Integrated Psychotherapy
By Rev. Randy J. Simmonds, Ph.D., L.P.C.

Although some mental health professionals have viewed spirituality more as a cause of problems than as a source of solutions, the reality is that many people look to their own spirituality for support and guidance during times of stress and crisis. There are numerous studies that clearly document that many people turn to religious and spiritual sources for coping not only in times of extreme stress, but also for strength and support in daily life experiences.

As a therapist, I know that it is important to explore all elements of a client's history that affect his or her life's perspectives and experiences. For example, I would not even consider ignoring a substance abuse problem in a client's life. I would never dismiss experiences of trauma or grief or loss in a client's life when working with that client in making choices for health and wholeness. Just so, as a therapist, why would I possibly ignore spiritual issues as an important element in a client's life that might be providing positive or negative influences in the client's life?

In almost 30 years as a therapist I can report that I have dealt with all kinds of religious and spiritual issues with clients. It is important to note here that I am not talking about just the traditional issues of going to church or not, committing to a particular denomination or not. I'm talking about folks who initially report that they are not religious or spiritual at all, and perhaps have never even darkened the door of a church. I'm talking about folks who have experienced deep hurt or loss in life and are asking questions about why this happened to me," or about how can I make any meaning at all out of this experience.

For you see, I believe that when people ask questions about surviving the deepest places of human hurt, or are struggling to make sense of the tragedies they have experienced, or are attempting to decide how they are going to keep on living in the face of almost unbearable pain, I believe that part of that journey involves exploring the spiritual dimensions of life as that particular client understands it.

Kenneth Pargament, in his book Spiritually Integrated Psychotherapy, writes, Unfortunately, many therapists remain uncomfortable about the topic of spirituality, unsure about how to deal with spiritual issues, or fearful of intruding in areas too private even for psychotherapy. As a result, they do their best to avoid the spiritual domain. Of course, this may be about as easy as avoiding a conversation about the 3,000 pound elephant in the therapy room. Even if it goes unmentioned, the proverbial elephant has away of making its presence known. (Pargament, p. 14)

Let me get practical about what I an suggesting. Think about the following list of questions. Do you find any spiritual implications or wonderings in these questions?

From what sources do you draw the strength and courage to go on?
Where do you find peace?
Who truly understands your situation?
When you are afraid or in pain, how do you find comfort and solace?
For what are you deeply grateful?
What sustains you in the midst of your troubles?
Who is your true self?
When in your life have you experienced forgiveness?

Do you see what I am getting at? The pursuit of the spiritual in life can certainly take very a traditional path, using the familiar experiences of church and religious traditions as a way of exploring the deepest meanings of life. But it can also take a path of searching and seeking for answers to life's experiences even for folks who have never been a part of a traditional religious community. It is none the less a spiritual journey.

I have found it to be a great honor and privilege to be invited into these kinds of sacred places with my clients. It is indeed holy ground to walk these places of darkness and light with another human being. And to be sure, these are not usually easy journeys, but often involve a great deal of uncertainty and difficulty. I know that many have deep spiritual questions, and find themselves alone and isolated in their struggles.

The Samaritan Counseling Center is offering a 6 week workshop to provide a place and opportunity to explore these kinds of questions. The workshop is entitled, Dealing with Spiritual Struggles, and will be held at The Samaritan Counseling Center starting in February.

If you would like more information about this workshop, or would be interested in attending, please call Dr. Randy Simmonds, Executive Director, at the Samaritan Counseling Center, 970-926-8558.

Rev. Randy J. Simmonds, Ph.D., L.P.C. is an ordained minister, Clinical Member of the American Association for Marriage and Family Therapy, Fellow in the American Association of Pastoral Counselors, and has been a therapist for 29 years. He serves as the Clinical Director of the Samaritan Counseling Center, and can be reached at 970-926-8558.


CONNECT WITH A
THERAPIST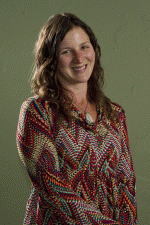 .(JavaScript must be enabled to view this email address)
970-926-8558 ext. 4
---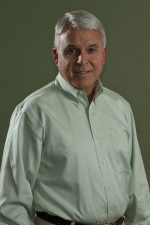 .(JavaScript must be enabled to view this email address)
970-926-8558 ext. 1
---
Read more about each therapist >
Learn how to choose a therapist >