Relax, Refocus, Regenerate
The winter season is ending and many people are facing even greater financial and emotional pressures. As stress builds, relationships become strained and people turn to stress reduction strategies which have worked for them in the past. In this valley, that is often exercise and/or a few extra beers or glasses of wine every evening. These are not bad strategies, but they do not lead people anywhere. They do not offer ways out or solutions from which people can grow and learn.

The Samaritan Center is offering a free experiential workshop to teach people how to truly relax, refocus and regenerate. The workshop will feature 2 outstanding professionals Pastor Carl Walker and Amy Baker. From them, attendees will learn several methodologies which come from ancient Judaic, Christian, Hindu and Buddhist traditions. One of these is deep breathing which leads you to be truly in the moment, in your breath. The other is Centering Prayer, which is also a way to lay aside your thoughts and to open mind and heart, body and feeling to the Divine. In reality, these 2 approaches can bring you to the same place to the stillness inside yourself and they become very useful tools as you go about your day and you find yourself getting stressed and overwhelmed. As someone recently said, "I practice yoga frequently with Amy and have also attended one of Pastor Walker spiritual retreats. Now I find myself not only praying during yoga, but using the same technique of centering myself when I get stressed out going about my day.The practice has changed her profoundly.

The deep breathing and meditation techniques in yoga (but also in exercise, or climbing a mountain, a relaxing in an armchair, or during a stressful meeting) bring you to a place of stillness wherever you are. Breathing is always with us, whether we do it well or whether we do in shallowly. But if you learn to view breathing as an anchor, it will bring you into the moment because it is always happening right now. We cannot breathe for yesterday or anticipate how we might breathe tomorrow. It is only in the now that we can be with the breath. Thus it brings us to peace, because we are in this instance and not an hour ago and not 5 minutes from now. When you learn to stay with your breath, in this moment, what happened 5 minutes ago is not relevant, nor is what you may need to do an hour from now. And in each of these moments, you encounter the Divine, whether you use the word God or Love or your own spirituality dimension.

Thomas Keating, in his book Open Mind, Open Spirit, writes that the root of prayer is interior silence. Though we make think of prayer as feelings expressed in words, deep prayer is actually laying your thoughts aside and opening yourself to God. Pastor Walker will teach us about centering prayer. Unlike the deep breathing of yoga, which is a discipline of the mind, centering prayer is more a discipline of the heart and heartfulness. Keating defines heartfulness as the cultivation of interior silence in relation to the Ultimate Reality. Pastor Walker has himself been learning and teaching Centering Prayer for several years now. His deep understanding of all world religions and of man's spiritual journey will be reflected in the lessons he will teach those who find the time to set aside to learn how to Relax, Refocus and Regenerate.

This workshop will take place on April 23rd at Trinity Church, at the top of Bull Run in Edwards, starting at 6 p.m.

CONNECT WITH A
THERAPIST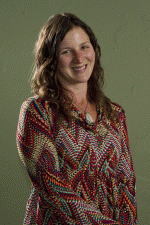 .(JavaScript must be enabled to view this email address)
970-926-8558 ext. 4
---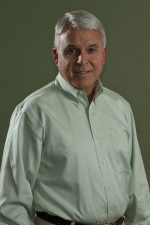 .(JavaScript must be enabled to view this email address)
970-926-8558 ext. 1
---
Read more about each therapist >
Learn how to choose a therapist >