How to Find Mental Health Care When Money is Tight
By Elizabeth Myers.


Is this you or someone you know? You are struggling - mentally, emotionally, physically - with the stress of these economic times. You may be stuck in a dead end job, or you may not be employed at all. You may not be able to pay your monthly bills. You might be fighting with your spouse or your children. You don't know what to do. So you do nothing.


If this sounds like you or someone you know, you are not alone. According to a recent survey, the main reason that people with mental health issues do not seek treatment is because of cost. But care does not have to be expensive, and over time, you may even see that the benefit so outweighs the cost that you wonder what took you so long to get the help you needed.


For starters, not all mental health problems require a mental help professional. If you have just lost your job and are worried, you may be sleeping poorly, and the stress is building, try making some changes on your own. Remember to particularly honor your healthy habits eat well, exercise, spend some time each day doing something you enjoy. Commit to making one small change a week dump a bad habit, read a book, network with friends this alone will go a long way to improving your state of mind.


Another no-cost strategy is to join a support group. Because we are a small valley, we do not have as many support groups as may exist in a metropolitan area (with the exception of AA meetings, of which there are many). Consider joining an online group. Psych Central, a mental health resource site, hosts 150 online support groups. These are monitored to ensure that they are secure.


If you need a more personal mentor and you belong to a congregation, consider meeting with your pastor. Many of our local pastors have experience working with people who are struggling, and their advice can be invaluable. Church communities are in general wonderful places to meet new and supportive people. When I was stuck at home, alone, after a third ankle surgery in a year and in tremendous pain, people from different community churches brought me meals, strangers coming to my door, and this dissipated most of the fear and loneliness I was feeling. I just had to reach out.


But if none of these strategies are working and you are ready to take the next step, what do you do? The first and most obvious place to start is to find out if your employer has an Employee Assistance Program. Many of the larger employers in the valley have a contract with the Samaritan Counseling Center in which the employer pays for 3 sessions of counseling. These are completely confidential, and the employer does not even know that you have used this benefit. If you have a good relationship with your primary care physician, this may be another place to turn. In collaboration with Colorado Mountain Medical, The Samaritan Counseling Center offers free 15-minute psychological evaluations and referrals out into the community at large. This service is offered 2 days a week in the Edwards CMM offices. Finally, research which counselors in the valley offer a slide scale fee. Many of them do. If you don't have the energy to do this yourself, ask a friend to help you. The Samaritan Center has always offered sliding scale fees based on income, but they are by far not the only option.


Finally, if you or someone you know is in crisis, you can always go to the emergency room of help. You can also call the National Suicide Prevention Lifeline (800-273-TALK).


Most importantly, know that you do not have to struggle alone. Reaching out and asking for help is a tremendous pressure-reliever, and help is always but a phone call away.

CONNECT WITH A
THERAPIST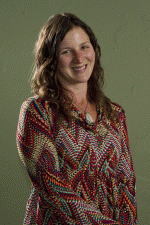 .(JavaScript must be enabled to view this email address)
970-926-8558 ext. 4
---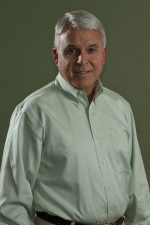 .(JavaScript must be enabled to view this email address)
970-926-8558 ext. 1
---
Read more about each therapist >
Learn how to choose a therapist >