WHAT OUR CLIENTS SAY...
Our marriage seemed like more of a struggle than anything else. By the time we came in for counseling, both of us were thinking that divorce was the only solution. But it did not take us long to figure out that we had not really been communicating very well, or rather, that we were not hearing what the other person was saying and we were making assumptions that were just not valid. By learning how to listen and hear each other, we were able to rediscover the love that had brought us together in the first place.
—Anonymous

Family/Couples Counseling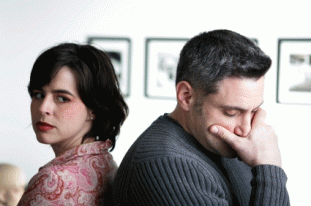 Family therapy, also referred to as couple and family therapy and family systems therapy, is a branch of psychotherapy that works with families and couples in intimate relationships to nurture change and development. It tends to view change in terms of the systems of interaction between family members. It emphasizes family relationships as an important factor in psychological health.

The number of sessions depends on the situation, but the average is 5-20 sessions. A family therapist usually meets several members of your family at the same time. This has the advantage of making differences between the ways your family members perceive mutual relations as well as interaction patterns in the session apparent both for the therapist and you. These patterns frequently mirror habitual interaction patterns at home, even though the therapist is now incorporated into your family system. Therapy interventions usually focus on relation.

Family counseling is a type of psychotherapy that may have one or more objectives. Family counseling may help to promote better relationships and understanding within your family. It may be incident specific, as for example family counseling during a divorce, or the approaching death of a family member. Alternately family counseling may address the needs of the family when one family member suffers from a mental or physical illness that alters his or her behavior or habits in negative ways.

Part of the goal of the therapist is to observe interactions between family members. Another part is to observe the perception of non-interacting family members. Thus if two family members get into an argument in a session, the therapist might want to know how the other family members are dealing with the disagreement or the way in which the two fighting members comport themselves.

In addition to observation, the therapist often helps the family reflect on better ways of communicating with each other. So family counseling may in part be instruction and encouragement. In fact, family counseling often teaches family members new and more positive ways to communicate to replace old, negative communication patterns.
Observations may also be used to point out how poor communication, especially when particularly filled with strife, affects the behavior and happiness of children. Children benefit from the safe forum of a session. They may get to discuss the things they don't like about behavior of caregivers and/or siblings. Such discussion might not be permitted in the home setting.