WHAT OUR CLIENTS SAY...
"Things in my life were pretty screwed up, and when my parents told me I was going to see a counselor, I wanted to tell them to shove it. Working with Meredith Van Ness was completely different than what I thought. She actually got it. She helped me figure some stuff out too. And she gave me some tools which have really helped me cope. Now my life feels a little less out of control, and things are really looking up."
—Anonymous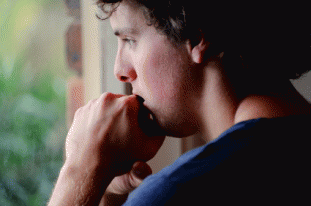 Adolescents enter counseling for a wide variety of reasons. It may be that parents have insisted that they get help and the adolescent cannot speak up for themselves; it may be because there needs to be an attitude change and parents have the ability to reward or punish the adolescents decision on whether or not to enter counseling; it may be because a juvenile justice authority has ordered it; or it may be because the adolescent him/herself is trying to manipulate a parent into getting help.

While it is true that adolescents seldom enter counseling on their own volition, they are not really any more reluctant to seek help than their adult counterparts. Adolescents sometimes cannot see what they are doing to themselves to make their life difficult because they have not had the life experience. Life experience, in sufficient quantities, helps us see what is not working, even if we do not always know what to do to fix it. Most adolescents do not have enough life experience to see their role in the problem so they assume the problem must be outside of themselves and they expect everyone else to change.

Some of the topics may include that come up in adolescent counseling are:

Social skills
Grief and loss
Depression
School adjustment
Anger management
Attention difficulties
Cultural adjustment
Family adjustment
Behavioral concerns
Learning disabilities
Coping with violence
Nervousness
Trauma
Abuse and neglect
Substance abuse

Several of our counselors have experience working specifically with adolescents. Consider getting your teen the help that they deserve which can result in healing and support that can serve them for the rest of their lives.