April 11, 2010 - Teens and Drinking
Vail Daily: Adolescence is a time of breaking away from parents, forming new friendships, and discovering what one really believes. It is also a time of taking risks. For a lot of teens this includes drinking.
http://www.vaildaily.com/article/20100411/NEWS/100409531&parentprofile=search
---
March 28, 2010 - Violence is Never Justified
Vail Daily: We in Colorado's Vail Valley think that acts of violence and purposeful intention to hurt another does not happen here. But suicide and homicide do happen in our valley. There are a number of factors that contribute to violence in our society.
http://www.vaildaily.com/article/20100328/NEWS/100329737&parentprofile=search
---
March 11, 2010 - Teen Brain Changes Dramatically
Vail Daily: Have you ever wondered why your teenager's behavior sometimes defies all rational explanation?
http://www.vaildaily.com/article/20100314/NEWS/100319870&parentprofile=search
---
October 7, 2009 - Vail Valley: Depression doesn't have to be hopeless
Vail Daily: VAIL VALLEY, Colorado's National Depression Screening Day is Thursday in Colorado's Vail Valley/ Given that we seem to have as many National days as Hallmark can dream up, I usually pay no attention to them.

But this year I am making note of Oct. 8 because this has been a year in which so many people have struggled.
http://www.vaildaily.com/article/20091007/NEWS/910069958
---
September 18, 2009 - A place for healing in Vail Valley
Vail Daily: The Samaritan Counseling Center provides emotional healing, guidance and support through professional, spiritually-integrated counseling and education. The Center is an environment where the client's spiritual and religious beliefs are honored and integrated into the healing process by professional counselors who receive on-going theological training. In the image of The Good Samaritan, the Center serves anyone who seeks counseling, with financial assistance available for those in need.
http://www.vaildaily.com/article/20090918/NEWS/909189955
---
August 22, 2009 - People who are suicidal show signs
Vail Daily: One of the questions that I am asked regarding suicide is, How do I know whether my friend or family member is suicidal.

There are no answers that are 100 percent certain, but there are some very clear indicators that suggest intervention is needed. Two areas of exploration are useful to answer the question about a friend or loved one's historical context and clinical indicators. Taken together, these two areas of exploration can help in considering the risk and deciding if action is needed to keep the person safe.
http://www.vaildaily.com/article/20090822/NEWS/908199975
CONNECT WITH A
THERAPIST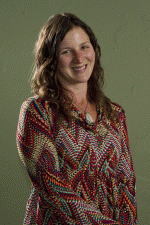 .(JavaScript must be enabled to view this email address)
970-926-8558 ext. 4
---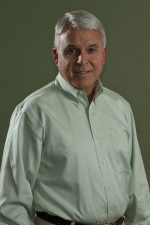 .(JavaScript must be enabled to view this email address)
970-926-8558 ext. 1
---
Read more about each therapist >
Learn how to choose a therapist >