Ethan Moore
Ethan, with his wife Lisa, moved to the Vail Valley in 1995. After receiving a BS in Landscape Architecture from Texas A&M University in 1989, and a Masters of Landscape Architecture and Planning from Ball State University in 1994, Ethan worked as a Landscape Architectural design and planning consultant on the East Coast and then the Vail Valley until 2001. Sensing a call into Christian ministry, Ethan entered seminary in 2000 and graduated from the Rocky Mountain Campus of Golden Gate Theological Seminary with a Masters of Theology in 2004. Since this time, Ethan has served as Pastor of Trinity Church of the Vail Valley.

Ethan serves on multiple non-profit boards in Eagle County, and has served on the Samaritan Center board since the summer of 2008. Ethan lives in Vail with his wife Lisa, his children Caleb and Emmy, and Sherlock the wonder schnauzer. He can be reached through his email at .(JavaScript must be enabled to view this email address).
---
Randy Simmonds, Executive Director
Randy is once again becoming Executive Director of the Center with Elizabeth Myers' departure in mid-April, 2013. Randy can be reached by email at .(JavaScript must be enabled to view this email address).

---
John Jaran
John Jaran who joined our Board in September, 2013 is a retired business executive. He brings his years of business management as a CEO to the management of the Samaritan Counseling Center.
---
Stacey Jones
Stacey is the Human Resources director for Slifer, Smith and Frampton Real Estate, one of the largest real estate firms on the Western Slope. Her years of exprience and expertise in personnel management, personnel policies and practices will provide strong accountability in the areas of personnel practices. She also has vast experience in marketing and will add a great deal to our efforts to spread the word about our services.
---
Nick Brinkman
Nick Brinkman is the Sr. Vice President of First Bank, Eagle County. He is a new member of our Board, having been elected in September, 2013. He brings years of banking experience to the Center and will be particularly helpful in the areas of finance, budgeting, and accounting.
---
Tim Wilbanks
Tim and his wife Sheresa make their home in the Eagle area of the valley. Tim is the pastor of the Covenant Presbyterian Church that meets at both the Vail and Beaver Creek Chapels. The Wilbanks family sees a great need for assisting the mental health of our Valley. God wants us to live an abundant life! The ministry of the Samaritan Center helps set people free.
---
Steven A. Walker, President
Steve Walker is the Center's board president. Steve and his wife Lori have lived in the Vail Valley for 15 years. He has worked in the high tech industry for over 30 years. For most of his career, he has served in executive positions, including Director, Vice President, President, Chief Executive Officer, and Chairman of the Board at a variety of companies. He is an entrepreneur, having founded two companies and currently serves as Vice President of InfoFusion, LLC. Steve earned a bachelor's degree from Northern Arizona University and a master's degree from Virginia Tech. He is an active member of Covenant Presbyterian Church.
CONNECT WITH A
THERAPIST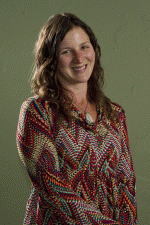 .(JavaScript must be enabled to view this email address)
970-926-8558 ext. 4
---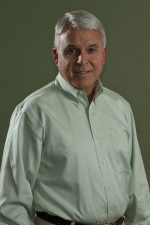 .(JavaScript must be enabled to view this email address)
970-926-8558 ext. 1
---
Read more about each therapist >
Learn how to choose a therapist >