WHAT OUR CLIENTS SAY...
I have struggled with depression for a long time. I had even seen other counselors. Randy Simmonds helped me realize that for me, I was really struggling with a crisis of faith and how I fit into God's love. Finding those answers helped me find the peace I had been searching for for years.
—Anonymous

About the Samaritan Counseling Center
The Samaritan Counseling Center provides emotional healing, guidance and support through professional, spiritually-integrated counseling and education.
Our Vision: To provide an environment in which the client's spiritual and religious beliefs are honored and integrated into the healing process by professional counselors who receive on-going theological training. In the image of The Good Samaritanan the Center serves anyone who seeks counseling, with financial assistance available for those in need.
Looking for Help? That's Where the Samaritan Center Comes In..

We are a community-based counseling center that is a resource for individuals and families who find themselves facing the inevitable difficulties and crises of life. We are located in Edwards, Colorado and serve people living in Eagle County which includes the Towns of Vail, Edwards, Avon and Eagle, as well as Summit and Garfield Counties.
The Samaritan Counseling Center is a 501(c)3 (non-profit) community-based program that provides professionally trained counseling, educational and consultation resources for individuals, families and community organizations. Using the insight and experience of modern psychotherapy along with the wisdom and strength of various spiritual traditions, the Samaritan Center offers a healing environment for the community.
The Samaritan Counseling Center was founded in 1997 and since that time has provided over 13,000 hours of counseling, education and consultation resources for our community. Our fees are also among the lowest in the region. For those who are unable to meet our fee structure, we offer scholarship opportunities. We turn away no one who is in need.
How can we afford to offer this service? It's simple; we keep our overhead low and expenses minimal so that the money you donate goes directly to those in need. We are fortunate to have our offices donated to us by Trinity Baptist Church in Edwards. Our facilities are comfortable but simple. Our counselors are here because they believe in what they do, not for the exceptional salary we are able to pay them.
Is this You?

Are you searching for a lessening of fear, a greater ability to understand and control your emotions, an ability to laugh off criticism more easily, or simply some peace of mind?
Perhaps you would like to examine troublesome aspects of your life, fears of abandonment, perfectionism, repetitive dreams, or your relationships with family members, partners, friends and co-workers.
Our 4 therapists have been involved in the counseling profession helping people reduce distress and dysfunction and achieve growth and positive change for a cumulative of 50 years.
We offer individual and couples therapy for men and women, as well as counseling for adolescents and children. Additional counseling includes family counseling, marriage counseling and spiritual, faith-based counseling which is one of our specialties. Through the different types of counseling we treat depression, addiction, anxiety, substance abuse and alcohol addiction.
If you find yourself struggling with any of the aforementioned, help is available!
Whether you're feeling mildly depressed and don't know why, or are in "one-day-at-a-time mode" and stumbling through one painful day after another, there's no reason to feel guilty or ashamed.
If you feel empty, or just less than satisfied with your life. If the children, relationships, hobbies, and community activities that used to provide you fulfillment no longer do so. If you're looking to transition into more meaningful activities but can't seem to find the motivation to explore your options, a professional counselor can help by providing a supportive and engaging environment in which you can determine and define your goals and work towards achieving them practically and effectively.
We provide a caring, supportive, and confidential environment in which you can safely disclose your inner thoughts and feelings, understand why you're feeling anxious or depressed, discover opportunities to see yourself differently than you currently do, and create effective, positive, and lasting change.
CONNECT WITH A
THERAPIST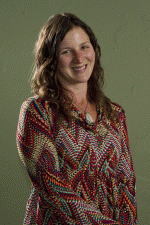 .(JavaScript must be enabled to view this email address)
970-926-8558 ext. 4
---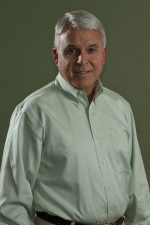 .(JavaScript must be enabled to view this email address)
970-926-8558 ext. 1
---
Read more about each therapist >
Learn how to choose a therapist >